Speakers and Tour guides
The Federation thinks it would be good idea to compile a list of speakers who would be available to give talks on a wide variety of local study topics.
Event organisers can sometimes struggle to find speakers on a particular topic of interest to the group or at the last minute in an emergency. It is understandable that speakers may not be able to or could not travel the length and breadth of the country but there would be times when speakers would be available within certain localities.
Hopefully such a register would be of value to members in certain circumstances.
In addition to speakers, it has been suggested, that some societies/groups may know of individuals who would be prepared to act as Guides for local historical tours. This can not only be a benefit to the visitors but can also help promote the local area as an interesting place to visit. It is out intention to attempt to set up a list with the help of the members. We would therefore ask societies/groups to let us know details of anyone who would be prepared to have their name on such a register.
We would need the Subject/Topic, the name of the speaker and the contact details.
Details to: or call 045 897445 Mob. 087 984 1551
Larry Breen
Speaker: Larry Breen
Location: Nass
Contact: 045 897445
e-mail
Topics: The Life and Times of puglist Dan Donnelly; Wolfe Tone – Family History; Canals and Canal Boats in Ireland.
Brendan Cullen
Speaker: Brendan Cullen
Location: Clane
Contact: 045 861159 e-mail
Topics:
The book of Kells, High Crosses of Ireland, and the History of Clongowes Wood College/Castle
Jim Rees
Speaker: Jim Rees
Topics: Captain Robert Halpin (1836-1894): Famine Emigration from South Wicklow- Fitzwilliam Estate 1847-1856: The Kynoch Munitions Factory Arklow (1895-1918): Catholic Clergy and Evangelical Street Preachers in the 1880's: Also Guided Tours of West Wicklow.
Contact 040239125

Tomas O Brogain
Speaker: Tomas O Brogain
Location: Letterkenny
Phone: 0749892073/0852055587
Email:
Topic/s: Irish Military History 1600-1745, Donegal's Battlefields. Can organise talks, public or academic lectures, Academic tours, heritage tours with demonstrations of weapons and historical interpretation.
Michael Seery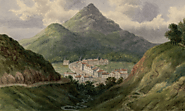 Speaker: Michael Seery
Location: Enniskerry
Phone: 0860843757
Email:
Topic/s: Enniskerry Village History Tour : Powerscourt Gardens History Tour : Enniskerry: A history of an estate village: Powerscourt: House. Gardens, Estate: Wicklow Education: From Parish Schools to National Schools.
Lucy O'Reilly
Speaker: Lucy O'Reilly
Location: Kells
Phone: 0877064421
Email:
Topic/s: Walking tours of Kells. Access to C.O.I. which has a facsimile copy of the book of kells. Columcille's House, Give broad history of Kells, its monastic past and its proximity to the Tailteann games.
John Flannery
Speaker: John Flannery
Location: Tipperary
Phone: 0862577103
Email:
Topic/s: Lord Norbury – The Hanging Judge (His life, times & reputation)
Ida Milne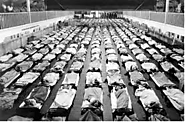 Speaker: Ida Milne
Location: Kildare
Phone: 0872207994
Email:
Topic/s: 1918-19 Influenza Pandemic; The Quiet Corner back- Rural Protestants in the G.A.A.
Conor Reidy
Speaker: Conor Reidy
Location: Limerick
Phone: 061202280
Email:
Topic/s: Borstal System in Ireland. – Inebrite reformatories for criminal drunkards and the history of the Irish local and convict prison system.
Kieran Groeger
Speaker: Kieran Groeger
Location: Youghal, Co. cork
Phone: 0868291192
Email:
Topic/s: The Trial and Execution of James Cotter. The Curious Grave of Elizabeth Scroope. The Social Life of a Garrison Town. The Story of Eric Hodges, died, Battle of the Somme, 1916.
John Allen
Speaker: John Allen
Location: tba
Phone: 0876630354
Email:
Topic/s: The real origins of the original inhabitants of the British Isles & Ireland and their language".
Neal Doherty
Speaker: Neal Doherty
Location: Dublin & Environs
Phone: 0862596887
Email:
Topic/s: The history of Dublin through her statues & sculptures.
Padraig O Concubhair
Speaker: Padraig O Concubhair
Location: Kerry
Phone: 0872167949
Email:
Topic/s: The Fenians. Albinia Broderick – an Aristocratic Republican. The O' Rahilly. Kitchener of Kharthoum
Edward Bourke
Speaker: Edward Bourke
Location: Dublin & Environs
Phone: 086 380 5273
Email:
Topic/s: Irish Shipwrecks: History of Guinness Family; Brewing & Distilling in Ireland
Patricia Byrne
Speaker: Patricia Byrne
Location: Shannon
Phone: 086 8129052
Email:
Topic/s: Achill – The Achill Mission Colony and The Valley House 1894 Atrocity
Eugene Jordan
Speaker: Eugene Jordan
Location: Galway
Contact: 089 9561744
e-mail:
Topics: Mother and Baby Homes – a scientific analysis. The life and times of Brian Boru; The true causes of World War I.
Nora White
Speaker: Nora White
Location: Dublin
Phone: +353876187030
Email:
Topic/s: Ogham, the earliest writing in Ireland. Based in Dublin but willing to travel to give talks/workshops/guided visits on ogham (and the work of the Ogham in 3D project) anywhere in the country.
Yanky Fachler
Speaker: Yanky Fachler
Location: Dublin
Phone: 086 8575162
Email:
Topic/s: The Irish Schindler: Marcus Witztum and the hat and ribbon factories in Galway, Castlebar and Longford; Three 20th century Irish Boycotts: Limerick, Mayo, Fethard-on-Sea; The Judaeo-Irish Home Rule Association: Jews who supported the Irish Republican cause; Anna Frank – the Irish Dimension; Irishman Lt Col John Henry Patterson and Russian Lt Jug O Whiskey; 1,000 years of Blood Libels; Why did George Eliot write the first Zionist novel, Daniel Deronda, 20 years before Zionism?